Blue Water Snorkle Cruise and Lunch
Enjoy a leisurely cruise as you observe majestic hills and mountains, beach villas and deserted beaches along the Caribbean coastline. The boat will drop anchor at the backdrop of the hills at the southeast peninsula, where you may observe monkeys, goats and birds perched on rocks. Snorkeling in calm blue waters is not to be missed. A sumptuous lunch of chicken or tuna salad, rolls, tomatoes, lettuce and olives will be followed by potato chips and banana bread. An open bar will also be available. Snorkel equipment is also included. Don't miss out!
Scuba Diving Adventure
Diving is fun and it is easy.
A professional instructor and PADI Dive Master will teach you how and then accompany you as you glide weightlessly through the underwater forests of coral on some of the world's most beautiful and exotic coral reefs.
*Certification course and other dive packages are available.
Packages Available:
1. 2 Tank Dive
2. Discover Scuba
3. Scuba Dive Certification
Catamaran Party Cruise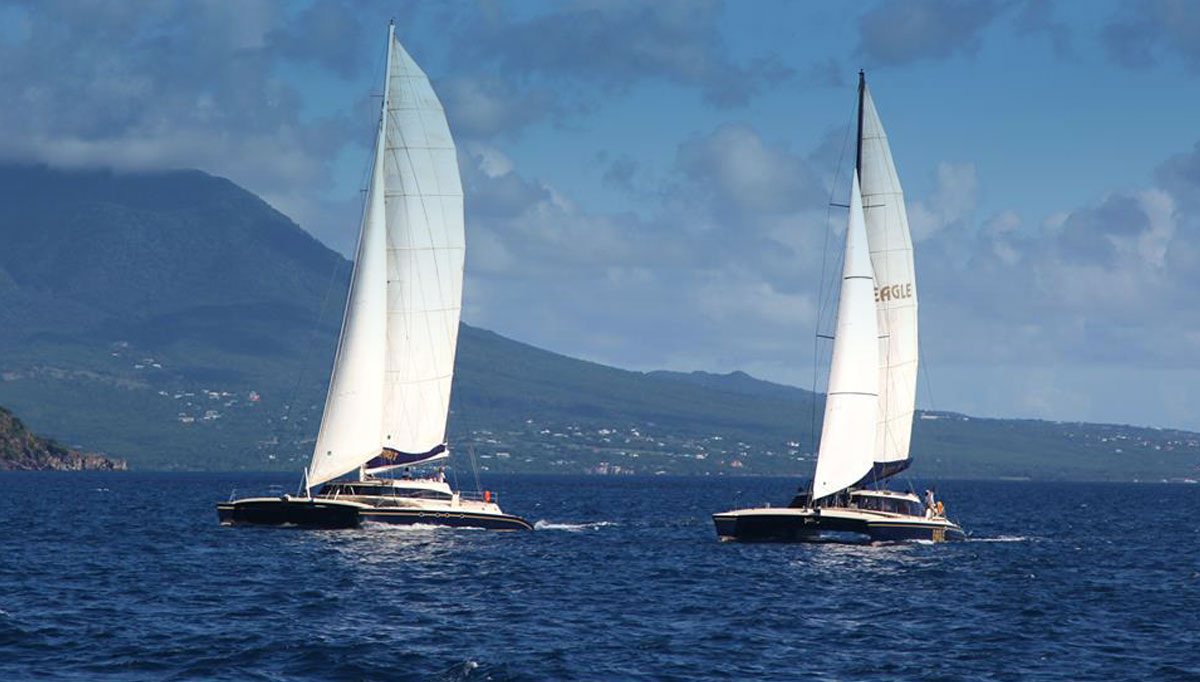 (The Highlight of your Vacation!)
Daily: 9:00 am - 4:30 pm
(minimum bookings required)
A tasty Barbecue lunch on a sandy beach is included.
* Music and dancing that keeps you merry!
Sail to the sister island NEVIS aboard the giant 52' Catamaran. A beautiful day on the ocean, cruising to Nevis with a stop at a calm bay for snorkeling (free equipment on board).
A FULL BAR is open all day on board and you'll stop at Pinneys' Beach on Nevis where a barbecue lunch will be prepared. We'll spend a couple of hours on the beach, then make our way along the coast back to St. Kitts.
* Make sure you bring plenty of sunscreen, towels and a beach cover-up and don't forget your camera.
Sunset Cruise
3:00 pm - 6:30 pm approximately
The Catamaran with a DIFFERENCE offers you a cruise along the South East Peninsula coast of St. Kitts.
You'll have time before sunset to go snorkelling from the boat in calm seas off a deserted beach in Ballast Bay.
Snorkel equipment is available on board as well as SNACKS and an OPEN BAR.
Deep Sea Fishing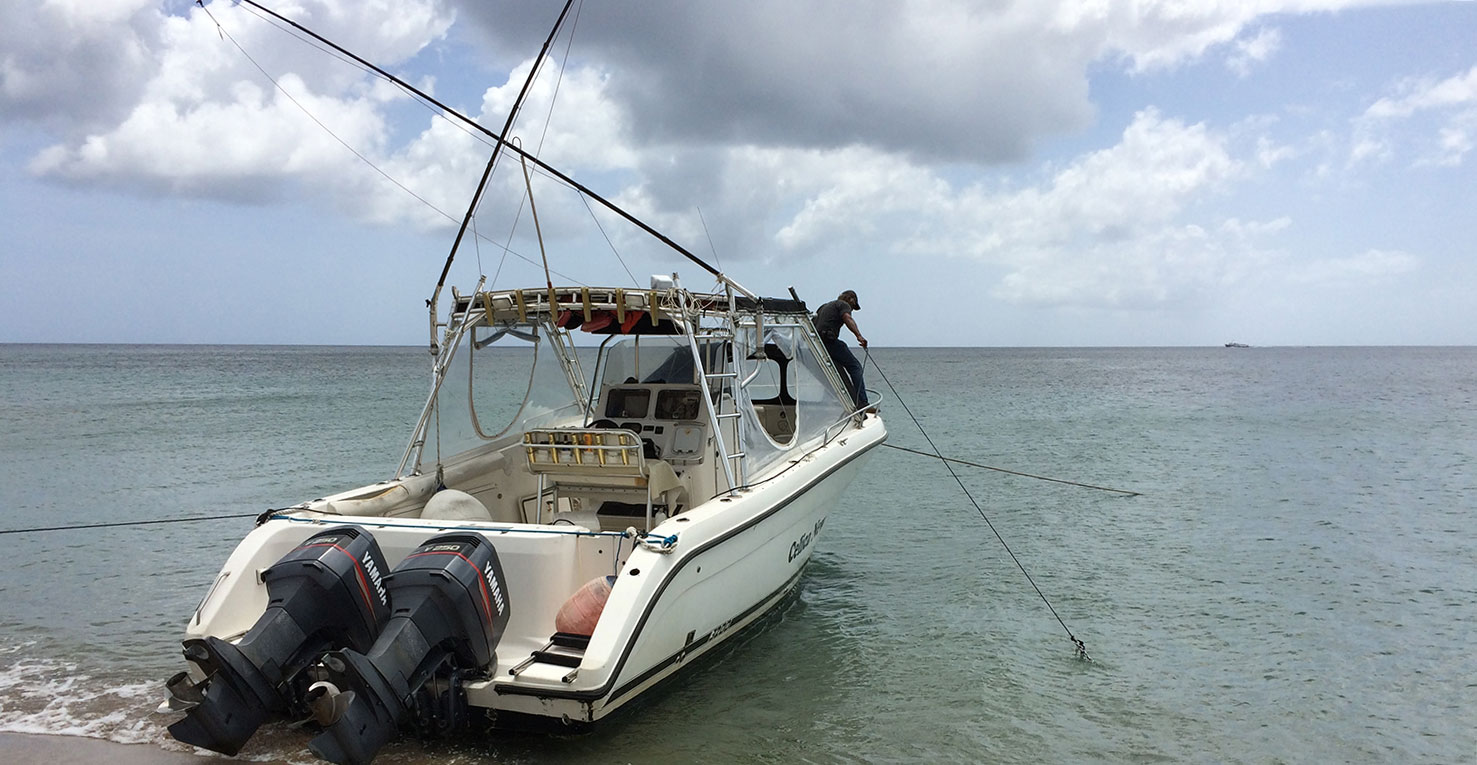 Daily: 7:30 am - 12:00 pm 2:30 pm - 5:30 pm
Get the catch of the day.' Whether it be a mackerel, snapper, king-fish, dolphin, wahoo or barracuda. The boat will depart from Port Zante and sail towards the southeast end of the island where you will have an exhilarating experience and hopefully you'll be able to "hang on to your catch" Enjoy drinks from our Open Bar whilst we sail in this populated fishing grounds.
TROPICAL TOURS
P.O. Box 393
Cayon Street, Basseterre
St. Kitts, West Indies
Tel: (869) 465-4039
(869) 465-4167
(869) 465-5338
Fax: (869) 465-6400
Email: kisco@sisterisles.kn
Cell: 1-869-662-5338
US Tel: 954-338-7829
Hours of Operation:
Mon – Fri: 8am – 4:30pm
Sat – 8am – 12N
Sun – Closed
Emergency Call: 1-869-662-5338