Zipline Tours
Fly and Walk (3 Lines)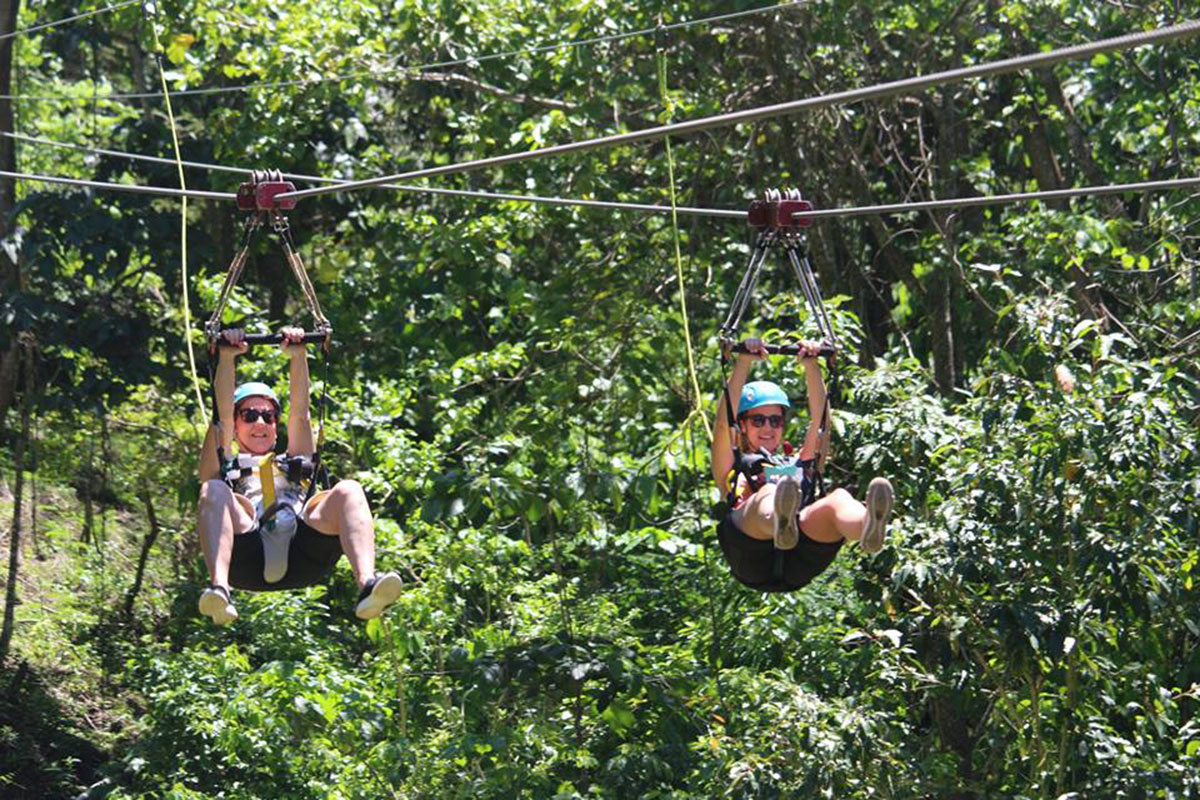 For a duration of 2 hrs and 10 mins., this tour includes flying on line 1 followed by a short off road drive up to Line 3 where each guest will fly Line 3 and 4. After landing Line 4, the tour you will enjoy an easy walk down the river to our natural running pool.
Full Tour (5 Lines)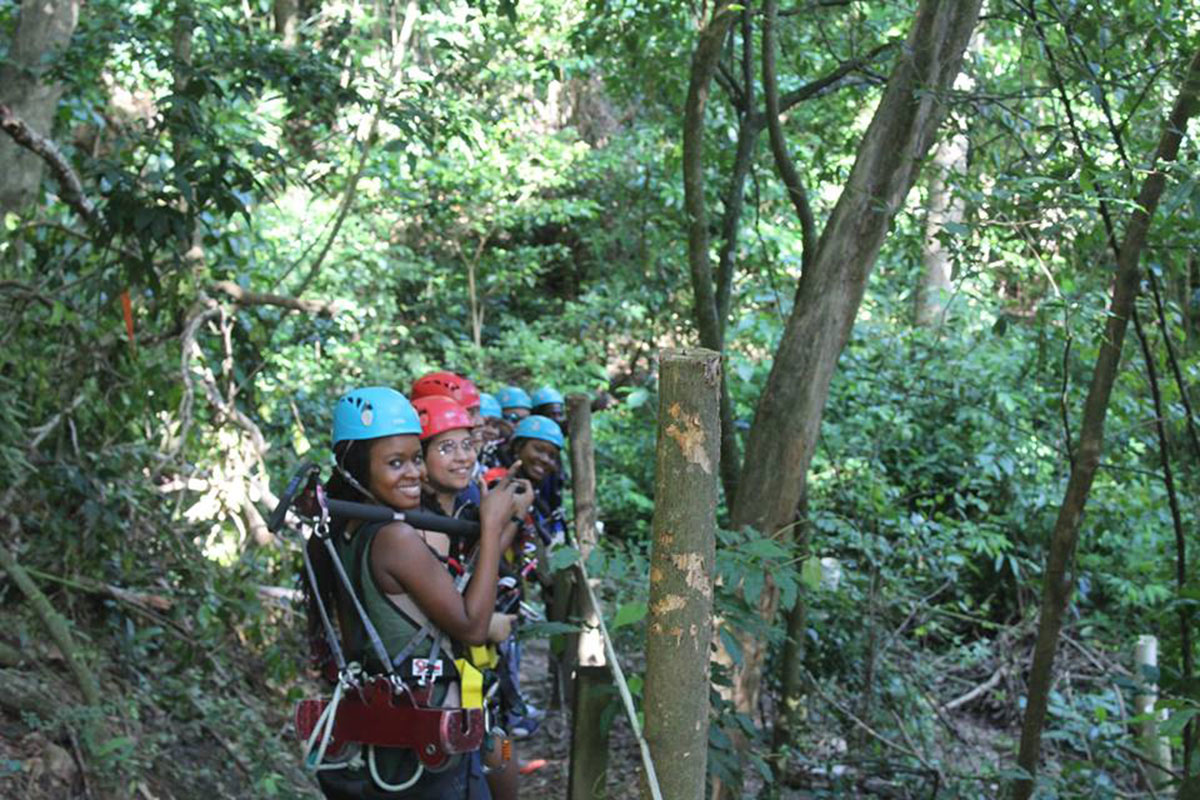 This is a 2.5 hour tour that gives a full exploration of all five lines. You will begin your journey on line 1 (the Monkey Trainer) where you will be given a detailed orientation of our complete system. After flying line 1 you will embark on a short off road drive where you will then fly our next three lines; 2(The Boss) ,3 (Mango Tango, & 4 (Brimstone Blast) over 250ft above the valley floor and ranges from 500 ft - 1350ft in length. A short walk down hill will take you to line 5 where you fly to a natural river running pool for the opportunity to cool down.
Rules & Restrictions: (a) Cannot fly if pregnant, have heart condition, neck/spine injures or other serious medical condition (b) Max weight: 275lbs Min: 70lbs (c) All rules are mandatory.
TROPICAL TOURS
P.O. Box 393
Cayon Street, Basseterre
St. Kitts, West Indies
Tel: (869) 465-4039
(869) 465-4167
(869) 465-5338
Fax: (869) 465-6400
Email: kisco@sisterisles.kn
Cell: 1-869-662-5338
US Tel: 954-338-7829
Hours of Operation:
Mon – Fri: 8am – 4:30pm
Sat – 8am – 12N
Sun – Closed
Emergency Call: 1-869-662-5338